Borderless Workplace - a podcast
Getting Familiar with The Greater China's Working Culture
In this episode, we will get comfortable with Alan McIvor, a practice leader of Paul Wright Group. The Paul Wright Group is a premium global executive search firm which strives to achieve unparalleled expertise within each respective market we operate in. Alan McIvor is an experienced executive headhunter who specializes in recruiting top talent for marketing, sales, digital, PR, e-commerce, and C-level positions.
We will also delve into the topic of cross-cultural communication and explore how headhunters can help multinational companies effectively localize their operations in new markets. Not only that we will discover the greater china talent landscape, we will be discussing some intergenerational working dynamic in the workplace.
Alan will also provide tips and strategies for companies looking to build effective remote teams and expand their operations overseas. This is an opportunity to learn from a seasoned professional in the field and gain valuable insights on how to navigate the current job market in the face of remote work and globalization.
Could you please briefly introduce yourself and Paul Wright?
My name is Alan McIvor, I'm originally from Scotland. Although I've been in Asia for about 14 years, most of the time. I work for a company called Paul Wright group, which is an executive search recruitment company. And basically what we do is we help clients find candidates, mostly in Taiwan, and I focus on specifically sales and marketing jobs, usually quite senior level.
So Paul Wright is a headhunting company. It's, it was founded a few years ago by other very senior level headhunters. And since that time, we've managed to attract quite a lot of senior headhunters into our company. So it's a newer boutique firm. We don't have too much of a presence overseas. We've got a few people in Japan, China states. So our biggest office is Taipei. And the way that we add value I think it's down to experience right, the very experienced headhunters usually know the market very well. And they can help not just with recruitment, but also with some market advice or some more strategic decision making. I definitely see my job as part recruitment, but also part consultant, I try and help my clients as much as I can
How do you see the role of human resources change in the context of remote working?
COVID has forced the issue, there were always companies that are mostly internet based companies, who are a bit ahead of the curve with that regard. So everything was digitized. And they were already used to a hybrid or work from home model, a lot of them had a mixed mix office schedule, but then COVID forced the issue where everyone had to work remotely. So I think for Generation Z, it was a bit easier because they're so digitized anyway, and very familiar with with modern apps like zoom and teams and and messaging apps and these types of things. It's different ways of communicating within the office that were already online.
I think the more traditional companies have struggled more, because that workforce wasn't ready for it. Basically, HR have had a very difficult job because recruiting without meeting face to face is still very difficult. I know that a lot of companies have moved most interviews to online and digital, but not all. So it's still very rare for a candidate to get an offer without meeting the team face to face, although a lot more of the recruitment process will be handled online.
As a practice leader and a senior headhunters specializing in hiring mid to senior professionals in commercial roles, which also includes a C level management, how has the shift of remote work impacted the job market for executives? And what changes have you seen in a way companies are searching for and hiring top talent or maybe more senior roles talents?
Honestly, from my experience, there hasn't been a lot of changes, the reality is that a lot of companies are opposed to changing to completely remote. And especially for senior executives, their senior executives that I deal with, are still used to office environments. And a lot of the business owners that I know, they're okay with a hybrid working model, but they're not particularly happy with full remote. I only know a couple of companies that are happy with full remote. And managing those teams, especially global teams can be very, very challenging. And a lot of them would argue that productivity has gone down.
So I think in terms of hiring executives, I haven't noticed too much of a change other than other than people enjoy a hybrid working model, they don't want to be in an office 24/7, they would prefer to have an option of a little bit in a little bit out or a little bit more flexibility. I would say that that's the main thing. I think flexibility has been forced upon employers that has that impacted. But in terms of the hiring market, and how they find jobs and how they adapt, I haven't noticed a huge amount of change.
With Gen Zs are now accounted for 50% of the total workforce where they are more lean towards promoting and demanding flexibility and remote working which is quite the contrary with the generations before them. So how do you see this play out in real life? And what advice do you have or executive as they adapt to this new trend of work?
It's a huge question. Absolutely. Because the the generational differences in how they approach work is absolutely massive. And there is a clash in almost every company I can think of. I actually don't think the gap between Gen Z and Millennial is that big from personal experience. I have a lot of candidates that are all different ages. And I don't see I think that the millennials, we grew up with the internet as well. I say we because I'm a millennial. And I think that we didn't grow up in an environment where shouting at employees was acceptable. We're much more I think, emotionally sensitive, and much more aware of how our subordinates are feeling and treated and we don't just manage.
So I think that the Gen Z millennial gap is not huge, although the gap above that definitely is because that generation grew up with very hard work and high discipline. And we're used to being shouted out in the office, these types of things that the younger generations really don't like. I listened to Simon Sinek, quite a lot. He's an influencer that talks about generational differences, especially with regards millennials. And he gives a lot of really good advice about how to deal with the new workforce.
I think that change needs to come from both sides, because I've often struggled with Gen Z with regards their professionalism, I find Gen Z to be unreliable and flaky. I find really challenging because there's a level of professionalism with C level people that you don't find in Gen Z usually. So that I think there needs to be compromise on both sides.
Because if the leadership are unable to adapt, then basically what happens is all of their young employees quit, which is a disaster for most companies. So you have to find ways to entice and keep these people keep them motivated. But at the same time, the younger generations of workers need to realize that work is not this fantasy, dream life where, you know, you will meet every goal, and you'll be happy and you'll be changing the world of getting paid and promotions. That's not really the reality of working for a company. Most companies want you to work hard to do difficult things to earn your salary. And so I think there needs to be some kind of compromise there in the middle.
Do you see an increase of demand in a remote talents or remote position during and/or after COVID?
From the clients point of view? No. But but from a candidate's point of view? Yes. So the amount of of talent that want to remote base positions has gone up exponentially.
Listen to the full episode to better understand the talent market landscape in the greater China region and how intergenerational working dynamics are unfolding. Business leaders can learn valuable lessons, including how remote work can benefit their organizations. Additionally, the episode includes insights from Alan McIvor on how to build a healthy workplace, from the perspective of a headhunter. Keep an ear out for key takeaways from his interview!
Ready to take the first step in expanding your talent pool and hiring global remote talent? Schedule an exploratory call and discover how Slasify can help make global hiring and payroll instant and seamless!
---
Slasify is designed to facilitate remote work and enable businesses to quickly build global teams. We offer global payroll services, including social security payments and tax filing, in over 150 countries worldwide, making it easy for business owners and professionals to seamlessly connect with the world. With our practical experience in serving the world's top 100 companies, we are well-equipped to meet your needs. Get in touch with our global payroll experts to help you set up your global team at speed.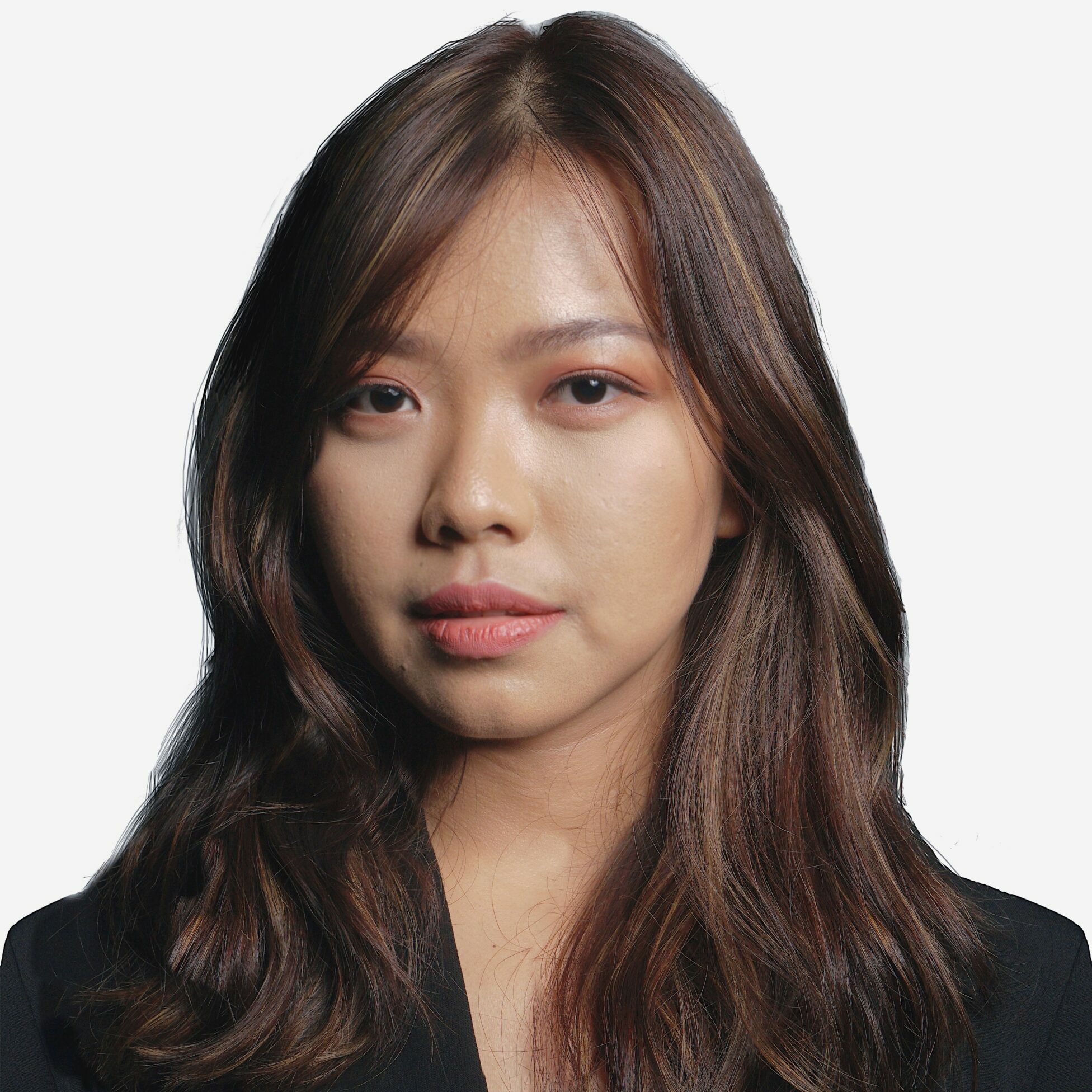 Make working great again #workinglifebalance