Featured Article
PEO or HRO: A Comprehensive Comparison
Picture this: you're a business owner looking to hire workers from different countries, but dealing with all the legal rules, paperwork, and local requirements is just giving you a massive headache. Indeed, successful businesses and employers often join forces with industry experts to outsource parts of their operations for enhanced efficiency. As for payroll matters, the common options are choosing between a Professional Employer Organization (PEO) or an Employer of Record (EOR).
However, Human Resources Outsourcing (HRO) services have also come into play, providing perhaps more flexible solutions for global companies seeking to enhance and automate their Human Resource (HR) functions.
Nonetheless, each model presents its own set of unique benefits, tailored to address varying organizational requirements. Within this comprehensive analysis, we shall explore the intricacies enveloping PEO and HRO services, unraveling their impact on workforce management, regulatory adherence, and the holistic expansion of businesses.
Quick Recap: EOR vs PEO
The Employer of Record (EOR) service acts as a third-party intermediary, ensuring compliant hiring of international talent by managing local regulations, legal obligations, and benefits. In essence, foreign employers engage with an EOR service provider, such as Slasify, to hire local staff.
The EOR tackles labor-related aspects such as social insurance, pensions, labor contracts, tax filings, and records, forming a holistic solution for managing a diverse global workforce. Under this model, employees are legally hired by the EOR, thereby assuming all risks and obligations tied to employment on the clients' behalf.
In contrast, a PEO company adopts a co-employer role, necessitating businesses to establish their legal presence in a specific country. Through this arrangement, the PEO shoulders a substantial share of HR responsibilities, spanning payroll management, benefits coordination, compliance adherence, and often, risk management.
Differing from the EOR approach, the PEO and the client company jointly share the burdens and exposures associated with these responsibilities. To put it simply, the EOR service takes the lead in managing employment responsibilities, while the PEO model involves a partnership to handle workforce intricacies and risks collaboratively.
What is Human Resource Outsourcing (HRO)?
HRO–a lucrative market for many–is a strategic solution that allows businesses to hand over specific HR tasks to experts. Like EOR and PEO, this approach too streamlines operations, reduces administrative burdens, and ensures compliance with employment regulations. However, HRO takes a more targeted approach, permitting businesses to selectively delegate specific HR functions. This empowers organizations to retain control over essential elements of their workforce management while entrusting certain tasks to specialized expert providers. Do note that under the HRO model, businesses should establish their own entity in a given country.
In fact, HRO providers offer a comprehensive array of HR management services beyond payroll. These services encompass employee recruitment, skill development, performance assessment, and even strategic workforce planning. This model offers an appealing alternative for optimizing HR operations without diving into co-employment dynamics.

PEO vs HRO: What's the Difference?
The choice between PEO or HRO models carries significant weight for organizations globally. This pivotal choice entails weighing the distinct advantages and considerations associated with each approach. As businesses strive to effectively manage their essential HR functions, understanding these differences becomes paramount. Aligning with your HR goals and operational needs is essential, and to help you make this informed decision, we've curated an in-depth comparison spotlighting the key differentiators between PEOs and HROs below.
| | | |
| --- | --- | --- |
| Comparison | PEO | HRO |
| Co-Employment | Yes | No |
| Employer Role | Shared with PEO | Retained by businesses |
| HR Services | A wide range of services | Selective outsourcing as needed |
| Control | Joint decision-making | Businesses maintain decision control |
| Flexibility | More structured and standardized | Highly customizable and adaptable |
| Scalability | Best suited for SMEs | Suitable for companies of all sizes |
| Administrative Ease | PEO handles complex HR tasks | Businesses manage specific functions |
| Compliance | PEO assists with compliance | Collaborative compliance efforts |
| Benefits Offering | Shared benefits pool | Personalized benefits offerings |
| Cost-effectiveness | Benefits from economies of scale | Pricing tailored to specific needs |
*The specifics can vary depending on the PEO or HRO provider, as well as the unique needs of each organization.
PEO vs HRO: Which to Choose?
You are likely wondering which model best suits your business's needs. Well, the decision ultimately depends on a variety of factors such as your company's size, industry, HR goals, and preferred level of involvement.
If your priority is a collaborative approach where certain HR responsibilities are shared, PEOs might be the right path. The co-employment structure of PEOs offers a comprehensive solution, particularly beneficial for smaller businesses seeking a unified HR strategy without the need to establish a separate entity in a foreign country. This model can free up valuable time and resources, allowing you to focus on your core competencies.
Conversely, if you seek more autonomy and control over specific HR functions, HROs provide a modular approach. With HROs, you have the flexibility to selectively outsource particular tasks while retaining your employer status. This approach is often favored by larger businesses or those seeking a higher degree of customization in their HR operations.
In the end, the decision boils down to understanding your company's unique needs and long-term objectives. By carefully considering the implications of each model in relation to your business context, you can make a well-informed choice that aligns with your HR strategy and sets the stage for sustained growth and success.
Slasify: Tailor-Made Solutions for Every Strategy
At Slasify, we understand that businesses are as diverse as their HR management strategies. That's why we're committed to offering bespoke solutions that align with your unique approach. Whether you're navigating the intricacies of PEO and HRO models, or even the nuances of EOR, our comprehensive one-stop solution is designed to cater to your specific needs.
Our experienced team is dedicated to crafting solutions that seamlessly integrate with your chosen strategy, empowering you to optimize your HR operations and achieve your organizational goals. With Slasify, you'll find a trusted partner that goes beyond one-size-fits-all solutions, providing you with the flexibility and expertise needed to succeed in today's dynamic business landscape.
Still confused about which model to choose? Book a free consultation now!
Related Articles:

EOR vs. PEO: Identify The Most Suitable HR Outsourcing Service for Your Company

All About Payroll: Get to Know Various Payroll Outsourcing Services for Your Business

Cross-Border Employment is More Than Just International Banking Transfer
Slasify is a one-stop platform offering Global Payroll, Employer of Records (EOR), and HR Outsourcing functions for the remote working generation. Our dedication to Diversity, Equality, and Inclusivity (DEI) and a proven track record with Forbes Top 100 Companies make us your ultimate payroll partner. Join us on a global HR journey, where we cater to your needs across 150+ countries. Unlock HR solutions tailored to you – Book a free consultation below!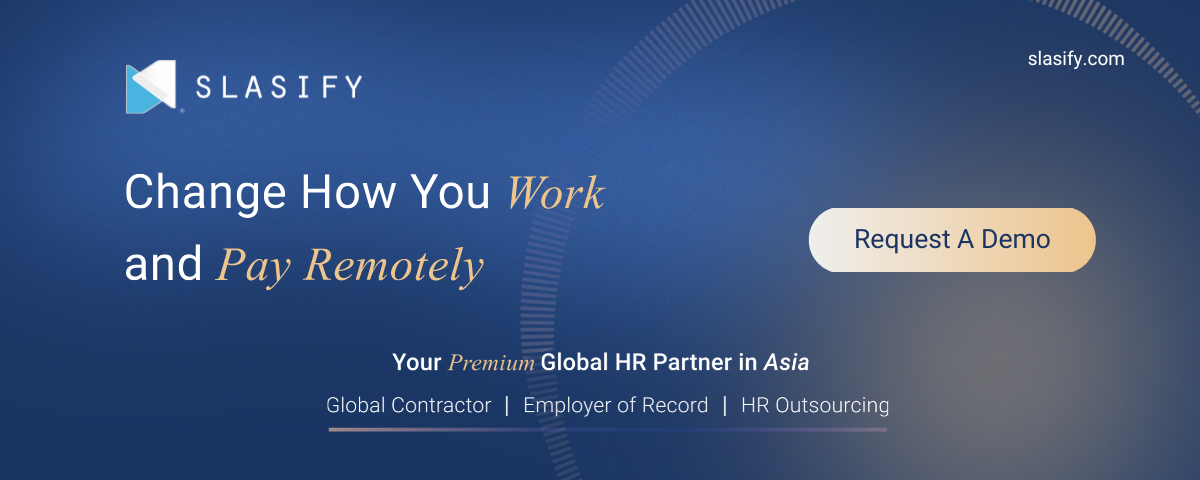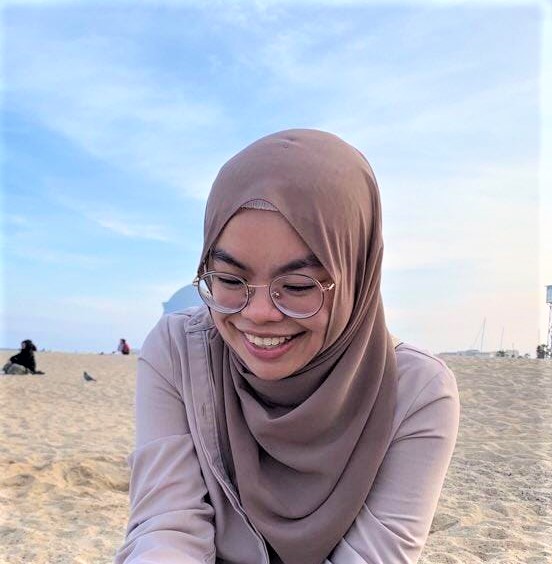 Work smart, play hard. #futureofwork