Interview
Deploying your team working remotely in Singapore, what are the benefits? Why choose Singapore?
Before establishing your business and team in Singapore, let's hear what Singaporeans have to say!
According to Ms. Lau, an employee of a prestigious accounting firm, the concept of remote work has been warmly embraced by Singaporeans. When the pandemic initially struck, they swiftly adjusted to the work-from-home model and soon realized the multitude of benefits it offered. Even as the pandemic situation gradually improved, teams' overall efficiency and adaptability continued to soar, whether they were operating in a hybrid work environment or a traditional physical office setup.
Ms. Lau, who is actively involved in the investment banking industry, has recently returned to the physical office alongside her colleagues, primarily due to the nature of their work. However, she acknowledges the increasingly prevalent preference for remote or hybrid work arrangements in the foreseeable future. This growing inclination reflects the positive experiences and advantages witnessed by employees during the pandemic-induced remote work period. Despite resuming office-based operations, Ms. Lau believes that the newfound flexibility and work-life balance associated with remote work will continue to shape the future of the workforce.
Beyond its well-known financial industry, Singapore is globally recognized as a leading financial center, currently ranking sixth in the 2022 Global Financial Index. The Singaporean government has displayed early interest in emerging trends such as blockchain, cryptocurrency, and Web 3. Ravi Menon, the head of the Monetary Authority of Singapore, has expressed enthusiasm for these industries and has adopted an open and proactive regulatory approach, further solidifying Singapore's position as the premier financial hub in Asia.
Furthermore, the medical and biotechnology sectors in Singapore have experienced significant growth post-pandemic. The number of employees in these industries surged to 25.3 thousand in 2021, contributing to the expansion of Singapore's manufacturing sector. Manufacturing accounted for 22% of Singapore's GDP in 2021, representing a 1-percentage-point increase from the previous year. Interviewees have also highlighted the prominence of industries such as AI, technology, and big data in Singapore.
In a recent survey conducted by PwC involving 1,000 local workers in Singapore, it was revealed that 70% of respondents possess the capability to work remotely. Among them, 20% expressed a desire to work remotely full-time, while 30% preferred a setup that allowed occasional office visits in conjunction with remote work. Another 30% aspired to strike a balance between remote work and office work, while approximately 15% favored occasional remote work with a primary focus on office-based work. Interestingly, only about 10% of respondents wished to continue working full-time from a physical office.
These insights from Singaporean professionals and industry reports emphasize the evolving work landscape in Singapore, with remote and hybrid work arrangements gaining popularity. Moreover, Singapore's financial industry remains robust, with the government actively fostering innovation in emerging technologies. The medical, biotechnology, and manufacturing sectors have also experienced notable growth, presenting attractive opportunities for businesses considering expansion or establishment in Singapore. With its pro-business environment, forward-thinking regulatory approach, and talented workforce, Singapore continues to be an ideal destination for businesses looking to thrive in the heart of Asia.
What are the benefits of human resource planning in Singapore? Why choose Singapore?
The second best country in the world for business
Singapore's reputation as one of the top countries for conducting business is widely acknowledged by global rankings and experts. According to the World Bank's assessment of 190 countries, Singapore consistently secures a top position, often ranking first or second. This remarkable achievement can be attributed to the country's highly favorable economic environment, which includes initiatives like Singapore Employer Contribution and Singapore CPF contribution. Even in the face of uncertain pandemic conditions, Singapore's GDP managed to grow by 3.4%, showcasing the resilience of its economy and the effectiveness of proactive government policies.
World-class talent
Singapore's wealth of world-class talent is another significant advantage for businesses. The country's multicultural society and linguistic diversity contribute to a workforce that is proficient in multiple languages and cultures, enabling effective communication and collaboration in international business settings. Singaporean students have consistently excelled in prestigious international assessments such as the Programme for International Student Assessment (PISA), where they secured the top spot in 2021. This outstanding education system plays a crucial role in nurturing highly competitive individuals who possess strong training, technical skills, and global knowledge. As a result, Singapore's talent pool has gained recognition in the Global Talent Competitiveness Index, further reinforcing its reputation as a hub for skilled professionals.
Excellent geographic location
Singapore's strategic geographic location adds further appeal to the country as a choice for human resource planning. Situated in the heart of Southeast Asia, Singapore serves as a prominent shipping hub in the Asia-Pacific (APAC) region. Its advantageous position facilitates seamless trade and enables businesses to connect with markets across the globe. Singapore is home to the busiest commercial port in the world, with 200 shipping routes connecting to 600 ports across 123 countries. This extensive maritime network provides businesses with unparalleled access to international markets. Additionally, Singapore's Changi Airport, renowned for its efficiency and services, offers connectivity to 100 countries and 400 cities worldwide, making it a major aviation hub in the region. The robust transportation and logistics infrastructure in Singapore support the expansion of businesses in neighboring countries and enhance trade relationships across the region.
In summary, Singapore's status as the second best country in the world for business is well-deserved. Its highly favorable economic environment, abundance of world-class talent, and strategic geographic location make it an attractive choice for companies planning their human resources. Whether it's the favorable business climate, the talented workforce, or the excellent connectivity to global markets, Singapore offers numerous advantages for businesses seeking to thrive in today's competitive landscape.
If you are interested in learning more about arranging your team to work remotely, exploring payroll services in Singapore, or considering payroll outsourcing, our experts are readily available to provide further consultation. Feel free to connect with us for personalized guidance and assistance!
Slasify is designed for remote workers. We provide payroll calculation, social security payment and tax filing in more than 150 countries around the world, allowing business owners/talents to seamlessly connect with the world. We have practical experience in serving the world's top 100 companies. If you have relevant needs, please feel free to contact us.

In addition, if you are a "remote worker" or are on the way to becoming a "remote worker", and if you want to know more about it, you are welcome to visit Slasify's website. If you have any questions, you are welcome to write an email to us!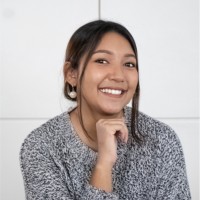 Normalising remote work globally #futureofwork