Interview
Women's Day Interview Exclusive ft. Carol Chen, CEO of Mediterranean food brand MiVida: Women in Entrepreneurship, Motherhood, and Remote Working.
Carol Chen, from Taiwan, runs the Facebook fan album of 100,000 followers named "凱若 MiVida Carol" or directly translated to "My Life by Carol". Nineteen years ago, she wanted to spend more time with her children and give them a better life. She started her own business at home and became an entrepreneurial mother. It's been eight years she is relocated to Europe. Now, Carol lives in Spain with her husband, daughter and son, and is ready to publish her fifth book, meanwhile being the CEO of a Food and lifestyle brand"MiVida".
From the moment she became a mother until now, Carol has started her own business at home. In this day and age, the terms such as remote work and digital nomads is not very common. Today, Slasify specially invites Carol to share her long-distance experience across Taiwan, Germany, and Spain.
The joy of working from home: Not having to choose between stay-at-home moms and 9-to-5 career
The moment she learned that she was pregnant with her first child, Carol initially wanted to be a stay-at-home mother. But she realized that being stay-at-home mother means she needs to give up to her career and wouldn't be able to contribute to provide to the family. Yet Carol prioritize her child so she decided to become a full-time mother. "Back in the day, it was not like starting a business from home is a trend. At that time, I didn't think that starting a business was a huge task to complete. I just wanted to earn, so I started slowly." Carol shared. Carol said that she has tried many entrepreneurial paths, such as offering a translation service. It was not until after the introduction of family members that I came into contact with the wedding industry. At that time, there were almost no wedding consultants in Taiwan, and I was just begin to understand the market. That's how Carol's first entrepreneurship journey started.
The general idea of working is Monday to Friday from nine to five. So when Carol started her entrepreneurship journey, she tried to dispel that idea when working as a remote worker. She is mainly using email to collaborate remotely with clients and other stakeholders that are involved in her business.
Talk about the entrepreneurial life and work patterns in Germany and Spain
Eight years ago, Carol moved to Germany. Talking about working culture in Germany, in terms of career choice, most Germans prefer to work in large companies or traditional organizations. And most of them abide by the commute. During the weekend, work-related communication such as emails are less likely to be responded by Germans. This is to ensure that they have a good rest during the weekend. However, it is completely different in Spain. Just like Taiwan, in Spain there are many small medium enterprise and family businesses which are not very accustomed to remote working. During these three years of moving to Spain, Carol has gained some insights from the exchange she did with the local residence. From the experience living in Taiwan, Germany and Spain, Carol has accumulated a lot insight on different working and life style.
Working Remotely in Spain
When doing a remote working, Carol's day starts at 7:00 AM. She prepares her children's breakfast and sends Them to school. Due to the time difference of at least six hours with Taiwan, she will first confirm whether there is any urgent matter, such as import and export trade related documents, which are very time-sensitive. Then she will prioritize those matters first thing into her working hour. Carol is working and collaborate remotely with her team in Taiwan. The relevant meetings and discussions will be arranged to be the priority. After Taiwan team gets off work, she will transfer the main communication back to the email, to respect the team's time off. Sipping a cup of coffee is a crucial ritual as part of her day to day routine in the afternoon after she picks up her kids from school. Then Carol wrap the rest of the day by finishing her working hour.
Remote Team Collaboration Management: The Importance of Timely Feedback
Carol shared that she is quite familiar with almost all of the most used communication softwares. However, for her company's internal communication, the team is mainly using LINE. Others are based on different functions and needs. The team has its own preferred productivity software, such as Notion, Time Tree, and Slack. Carol is quite flexible when it comes to adopting a collaboration softwares. Carol said that it is very important to give feedback in a timely manner, and the usual group messages. She always responds and offers some advice to reassure employees.
Carol is not working alone, she has her partner, Jessie (王家茵), who plays a role as the COO of MiVida. Since Jessie is the one who are close by proximity with the team in Taiwan, Carol entrust Jessie to take the team for casual outing such as having team meal and other team building activity. Carol couldn't express her gratitude enough to her team for being by her side building the company.
Women's Diverse Roles & Flexibility in Remote Work
While playing a role as a mother, Carol began to start a business at home. When asked about her opinion on women choosing to work from home, she said, "It's good because the time is flexible, which is very important". Nineteen years ago, even though there were no terms such as home office and remote work, Carol wanted to accompany her children. Carol was sure that this was the way of life she wanted, so she started her business from home and started doing everything. Carol believes that mothers who want to start a business at home need not be afraid. Even if life is very busy, even if only one hour a day is spared to focus on what they want to do, it is absolutely enough.
Skills required for remote talent
We asked Carol on what kind of person is suitable for remote work? Carol thinks the person needs to have a self-control, self-management ability, emotion management, time management, and most importantly the ability to complete the project by themselves. First of all, working from home has its advantages. It should be noted that many people do not have the ability to manage themselves. They are not "not working", but overworking! Because there's no schedule, they forgot how to rest and take care of their well-being. If you work remotely, you must know how to arrange your life well. Otherwise you will easily fall into the inability to separate your life and work, resulting in exhaustion. Then she said that people who can complete the project alone do not mean to complete the project alone, but to know how to set a starting point for the project, communicate the needs with the people involved in the project at the beginning of the project, and ensure that everyone's tasks are in progress, and finally ended the project. "People who can manage these things well are very suitable for working from home!" Carol added.
Speaking of which, whether you choose to work from home, physical office, work for a company or start your own business, you must know yourself very well, suggested Carol. Although in fact, it's not a smooth sailing for Carol. She laughed and explained that also stumbled until she turned 30 years old. The process was like playing a game, slowly upgrading and unlocking, but also failed at times. After becoming a boss of her own company, she believes that "responsibility" is very important. "Being a boss means that any problems that arise within the company are your problems. Since you are the root of the problem, if you change it, the whole situation will change, and you will have control." explained Carol. "Maybe it will feel very daunting because for our own lack of ability, worry that we couldn't overcome the problem, but think about it from another angle, hold the belief that our own self are responsible, and think about how to do better next time." Carol added.
Let's get to know more about Mivida!
After arriving in Spain, Carol said to her husband straight away, "Let's set up a company!" At that time, Carol and her husband had no idea what to do, but apply first, they thought. They decided to promote delicious Spanish food to the world, especially Taiwan. So Carol and her husband scouted some Spanish-speaking talents to support their business, so they asked around to find if there's any talent who would like to cooperate with them. Finally, there were one to two brand who would like to be featured, and now there are 12 brands that can be found on MiVida.
What kind of food does MiVida have?
There are ready-to-eat items like chocolate, potato chips, Mediterranean-style olives, and more. There are also red pepper powder, olive oil and cocoa bricks for cooking. There are very rich choices. Due to their high quality, MiVida's imported products are not the cheapest, but the quality is absolutely guaranteed. Many Spanish chefs in Taiwan have approved.
What kind of remote talent is suitable to work at MiVida?
Last question, let's ask Carol to talk more about what kind of remote talents that MiVida likes? "I think it is, integrity, with kind and warm personality. Those are much more important traits than work ability." This is also what Carol values when educating children. She also added that many times it is not this person who is not kind, honest and warm, but the not knowing how to behave is the common misunderstanding of remote work. In an office model that relies entirely on online tools to communicate, you must know how to express yourself frankly in a way that makes people feel comfortable. There is no room for misunderstandings in remote office work. Efficiency and clear message delivery are very important. If you share the same values as MiVida and are interested in Spain, remote work, food, MiVida is now recruiting partners! ! Those who are interested can go to the official website of MiVida directly!
Slasify is designed for remote worker. We provide payroll calculation, social security payment and tax filing in more than 150 countries around the world, allowing business owners/talents to seamlessly connect with the world. We have practical experience in serving the world's top 100 companies. If you have relevant needs, please feel free to contact us.

In addition, if you are a "remote worker" or are on the way to becoming a "remote worker", and if you want to know more about it, you are welcome to visit Slasify's website. If you have any questions, you are welcome to write an email to us!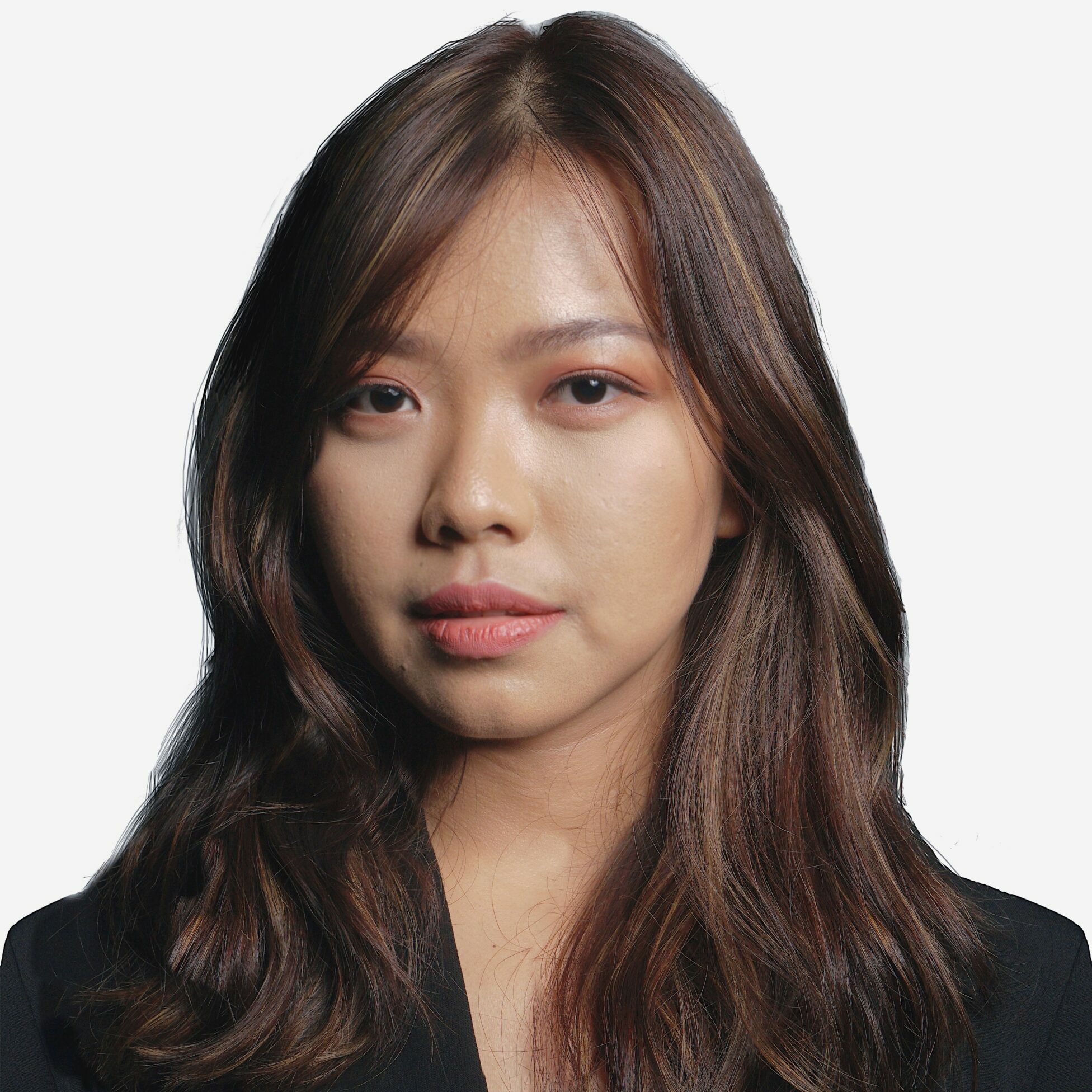 Make working great again #workinglifebalance