Featured Article
Talent Trends in Hong Kong: A Positive Outlook for Professionals & Businesses
In recent years, Hong Kong has faced a significant and worrisome challenge: a notable shortage of talent that puts its status as a global business hub in jeopardy. But amidst this uncertain backdrop, there's a glimmer of hope emerging – professionals are returning to the city, drawn in by a captivating mix of cosmopolitan charm, economic resilience, and its strategic location at the heart of Asia.
This blog post takes a deep dive into this encouraging trend in Hong Kong's dynamic talent market, exploring the intricate factors driving this revival. From changing economic dynamics to lifestyle considerations, we'll delve into what's motivating professionals to rediscover the appeal of this vibrant metropolis. The resurgence isn't happening by chance; it's the result of a combination of factors, including Hong Kong's strong economy, its reputation as a financial and business hub, and its unique fusion of Eastern and Western cultures. This magnetic pull is bringing back local talent who once sought opportunities abroad and attracting international professionals eager to be part of Hong Kong's resurgence.
Furthermore, we'll shed light on how Slasify's innovative global payroll and Employer of Record (EoR) services can be valuable tools for businesses looking to tap into global employment. These services go beyond addressing talent shortages; they offer a comprehensive solution for managing a globally dispersed workforce, ensuring smooth payroll processing, and maintaining compliance with ever-evolving international employment regulations. As Hong Kong's job market undergoes this renaissance, businesses need flexible solutions to navigate the complexities of recruiting and retaining top talent, and Slasify is here to provide vital support for international employment.
As you read on in the following paragraphs, you'll discover how Slasify's expertise can give businesses a competitive edge, positioning them for success in Hong Kong's revitalized job market. In doing so, they contribute significantly to the city's continued rise as a thriving global hub for business and innovation. Join us as we explore the exciting revival of Hong Kong's talent landscape and find out how your organization can thrive in this dynamic environment with Slasify's services.
Hong Kong's Talent Shortage Challenge
Hong Kong is currently facing a critical talent shortage, a challenge that has become increasingly pronounced in recent years. The Hong Kong General Chamber of Commerce's Talent Shortage Survey for 2023 reveals that a staggering 74% of employers in the region are struggling to find qualified candidates to fill vital positions. What's particularly concerning is that this issue has persisted for up to three years, causing a significant impact, especially on junior-level management roles. This shortage not only underscores the growing need for effective talent acquisition strategies but also raises questions about the long-term sustainability of Hong Kong's labor market and its potential implications for the region's economic development.

Factors Behind the Talent Shortages
Talent shortages in Hong Kong result from various intertwined factors. Many professionals are lured away by the promise of higher pay in foreign job markets, while others seek better work-life balance or senior positions abroad, depleting the local talent pool. Changing career interests towards emerging fields like technology, combined with a willingness to explore job opportunities overseas, intensifies the competition among employers. In this highly competitive environment, Hong Kong businesses face the ongoing challenge of both attracting and retaining skilled professionals, requiring them to adopt creative recruitment strategies and place renewed emphasis on nurturing local talent to address the complex issues at the heart of the city's talent shortages.
The Resurgence of Talent in Hong Kong
Despite the challenges, there's a positive trend emerging in Hong Kong. Skilled professionals are coming back to the city, attracted by the growing job opportunities and enticing perks. One major pull is the rebound in median pay, which has not only recovered but also gone beyond pre-pandemic levels, with a solid 4.5% increase. This resurgence in wages has sparked intense competition among companies, as they compete to secure and attract top talent with attractive salary packages and benefits. As Hong Kong's business landscape continues to evolve, this influx of skilled individuals reflects the city's resilience and renewed appeal as a thriving hub for talent and innovation.
Hong Kong's Unique Appeal
The resurgence of talent in Hong Kong is closely tied to the city's enduring status as a prominent financial and business hub in Asia. Its strategic geographical location, seamless connectivity to mainland China, and a remarkable track record of resilience in overcoming various challenges have consistently drawn businesses and professionals to its shores. What's more, Hong Kong's global reputation as a dynamic economic powerhouse and its rich multicultural environment serve as magnetic forces, enticing professionals from all corners of the world. This unique combination of factors not only underscores the city's continued relevance but also highlights its unwavering appeal as a vibrant and cosmopolitan center where opportunities abound for those seeking to advance their careers and make their mark on the global stage.
Slasify's Global Payroll and EoR Services
With Hong Kong's talent market experiencing a resurgence, businesses must consider efficient ways to navigate this evolving landscape. Slasify's global payroll and EoR services offer a strategic advantage in this regard.
| | |
| --- | --- |
| Streamlined Global Payroll | Navigating payroll complexities across borders can be daunting. Slasify simplifies this process by providing comprehensive global payroll services, ensuring your workforce in Hong Kong is paid accurately, compliantly, and on time. This minimizes administrative burdens, allowing you to concentrate on your core business operations. |
| Seamless Expansion with EoR | Expanding into Hong Kong or rehiring professionals returning to the city demands compliance with local employment laws and regulations. Slasify's EoR services provide a compliant and efficient solution. We handle the legal and administrative aspects of employment, including onboarding, benefits management, and HR compliance, enabling your business to thrive without the complexities of setting up a legal entity. |
Hong Kong's talent market is currently undergoing a positive transformation, with a growing number of skilled professionals returning to the city and an increasing abundance of job opportunities. This shift presents a unique and promising moment for businesses looking to tap into this resurgence. If you're an organization aiming to make the most of this renewed talent pool and navigate the ever-evolving global business landscape effectively, Slasify's cutting-edge global payroll and Employer of Record (EoR) services offer a valuable solution.
By opting for these services, you not only streamline your business operations but also ensure that you remain compliant with the continuously changing rules and regulations governing international employment. As Hong Kong continues to thrive as a major global hub for commerce and innovation, incorporating Slasify's services into your organizational strategy could be a pivotal move for your long-term success. In a world where adaptability and efficiency are paramount, embracing Slasify's expertise isn't just a strategic choice; it's a competitive edge that can propel your organization to new heights in the flourishing Hong Kong market.
Related Articles:

Employer Contribution in Hong Kong

Hong Kong Hiring Compliance Simplified: A Comprehensive Overview

Navigating Taxation and Tax Filing for Hong Kong Salaries: A Comprehensive Guide
Slasify is a one-stop platform offering Global Payroll, Employer of Records (EOR), and HR Outsourcing functions for the remote working generation. Our dedication to Diversity, Equality, and Inclusivity (DEI) and a proven track record with Forbes Top 100 Companies make us your ultimate payroll partner. Join us on a global HR journey, where we cater to your needs across 150+ countries. Unlock HR solutions tailored to you – Book a free consultation below!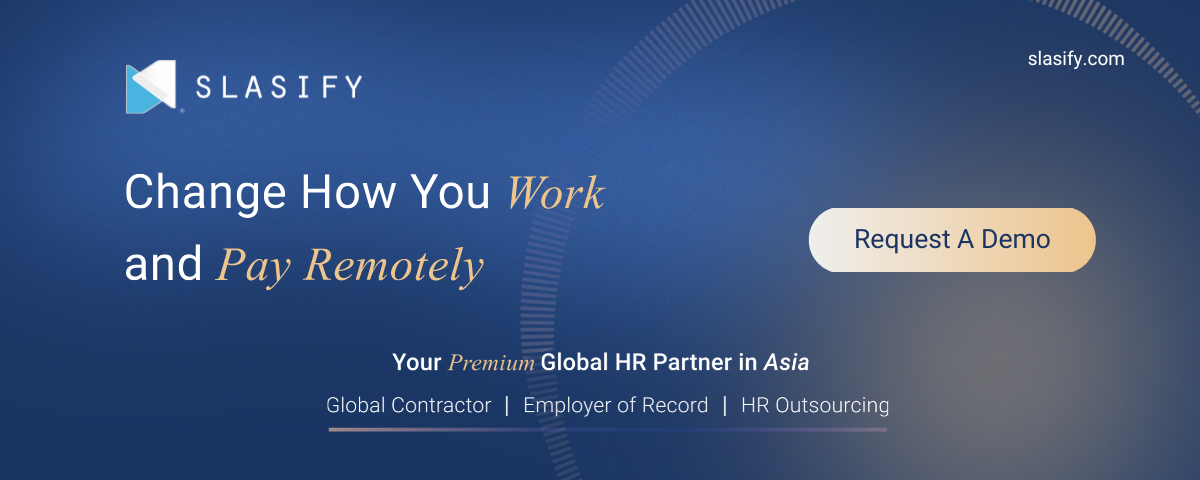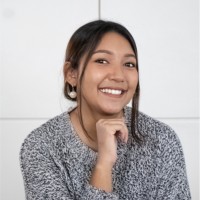 Normalising remote work globally #futureofwork