Interview
Women's Day Interview Exclusive Ft. Shu-Qiao Chen, Account Manager at Pinterest: Woman in Tech and Unicorn
Shu-Qiao Chen is a Taiwanese living in Ireland. Shu-Qiao graduated with a master's degree in Digital Marketing from Dublin City University in Ireland in 2020. She is currently part of the Pinterest Dublin team as an account manager. Shu-Qiao has been joining the team for almost a year now. In this interview, we will learn more from Shu-Qiao on how a giant unicorn company like Pinterest transitioned their operation remotely and how Shu-Qiao maintains her stellar performance at work while balancing her personal life.
Before starting her professional life in Ireland, Shu-Qiao spent a brief period back in 2016 through a working holiday visa lane. In 2019, Shu-Qiao returned to Ireland to pursue her master's degree in Digital Marketing. Prior to her master's degree, Shu-Qiao had nearly seven years of professional experience in media and marketing fields across video production, content marketing, social media marketing, APP UX design and project management.
Shu-Qiao had experience cooperating with clients in various industries, including Media, process engineering, banking, an environmental charity, digital education, horticulture & gardening, whose business target markets are in Taiwan, Ireland, China, Japan, UK, and the US market. Shu-Qiao chose to relocate to Ireland, specifically Dublin, because it is known to be the Silicon Valley of Europe where many tech companies have established their European headquarters.
Remote Since Day One
Having joined the company during the pandemic, up to this day, Shu-Qiao has not once conduct the work at the office. Shu-Qiao also shared that she went through all of the onboarding process and initial training online. "Everything was done remotely, including signing the legal paperwork to proceed with my employment and the first month of initial training." If you are curious and interested to learn more on several crucial aspects to conduct during remote onboarding, we have covered an article on virtual onboarding to support your remote hiring.
The majority of Shu-Qiao's team are expat based inIreland as she manages foreign markets for Pinterest Ads. The majority of Shu-Qiao's colleges are from different countries such as Spain, Ireland, China, Vietnam, Indonesia, Russia, India, Ukraine, Jordan, and many more. When asked if there's any particular challenge she would like to share when working remotely since day one, Shu-Qiao confirmed that there was nothing in particular. "Everyone in my team is so helpful and understanding. They welcome me with open arms. And since I am handling overseas clients, most of my colleagues are also expats who came from different countries. Just like me. So I think that's why they are very understanding and helpful to each other. So far it has been a good experience"
Ultimate Working-Life Balance
Her duties include managing mostly foreign markets in different time zones and countries. Shu-Qiao also discussed how she manages her time. Shu-Qiao manages mostly the Asia Pacific (APAC) market where it's up eight hours behind her. To accommodate her overseas calls, morning is the most crucial time for Shu-Qiao. After finishing the clients' meeting of the day, Shu-Qiao can work more on the internal task and collaborate better with her team in the afternoon. When Shu-Qiao learned that the company policy might be changed soon to a hybrid working style, Shu-Qiao expressed her slight concern that it might not be the most ideal situation for her as she will need to consider the morning commute to work.
Despite having been working remotely since day one, Shu-Qiao's working performance is stellar as mentioned before. She always achieves beyond the set target. Shu-Qiao also believes that her job can be done just as well remotely. Therefore she hopes the remote working policy can still be an option when the COVID-19 situation eases. While working remotely and achieving an outstanding performance, Shu-Qiao shared that she doesn't have any special tips other than being disciplined and responsible. Setting key performance indicators (KPI) and objective key results (OKR) are a few of plenty measurement tools that Shu-Qiao is currently applying to track her progress.
Another advantage from remote working, Shu-Qiao mentioned is that it helps her as an introvert to overcome some challenges, especially working in a position requiring interaction and communication with numbers of people as part of her day to day basis.
"Remote working is perfect for introverts like me. It allows me to be fully prepared before every meeting and conversation with the team or clients. It also helps me reduce the anxiety about the office culture, facing the clients, and people in the office. Furthermore, as I can fully be prepared for my work, so I can complete the job efficiently and reach my goal. Additionally, I have more me-time when working remotely."
During her free time, Shu-Qiao is constantly trying to find ways to navigate through her busy life. Shu-Qiao recharges and takes care of her well-being by spending the weekend focusing on herself and finding something to improve herself. When asked about some culture shock she has experienced since she first started arriving in Ireland, Shu-Qiao finds how European working culture put the importance of working-life balance is rather new to her. She mentioned that before coming to Ireland, she doesn't have any particular things to do to spend her free time. But now, she is exploring and developing some crafting hobbies and learning new languages. Shu-Qiao also mentioned that after she joined Pinterest, she started to develop an interest in crafts such as tufting.
Message to Young Professionals
Most young professionals in their 20s, especially women, are afraid to make mistakes. While it is good to try your best to work towards perfection, Shu-Qiao thinks making mistakes is just as important. "There's not one same place in the world. So why do we limit ourselves? Embrace changes and try different things.", advised Shu-Qiao when facing constant changes in life. Shu-Qiao also described herself as a positive, strong-minded person, who is always open to challenges in order to improve herself.
"No one gets it right the first time," Shu-Qiao added.
With nearly seven years of experience in various fields, Shu-Qiao believes that the sky's the limit. Try and explore as much as you'd like it to be. Don't let the fear of failure stunt your personal growth. What's important is the lesson you have learned from the failure and the courage you took to try new things.
About Pinterest Ads
Pinterest is an image-based search engine with around 400 million monthly active users. Currently, Shu-Qiao is responsible for Pinterest ads in the APAC market where she supports advertisers to place an advertisement at Pinterest. Currently, Pinterest ads support most markets in European countries. If you are interested to learn more about Pinterest Ads, you can reach out to Shu-Qiao Chen for more detailed information.
---
Slasify is designed for remote worker. We provide payroll calculation, social security payment and tax filing in more than 150 countries around the world, allowing business owners/talents to seamlessly connect with the world. We have practical experience in serving the world's top 100 companies. If you have relevant needs, please feel free to contact us.

In addition, if you are a "remote worker" or are on the way to becoming a "remote worker", and if you want to know more about it, you are welcome to visit Slasify's website. If you have any questions, you are welcome to write an email to us!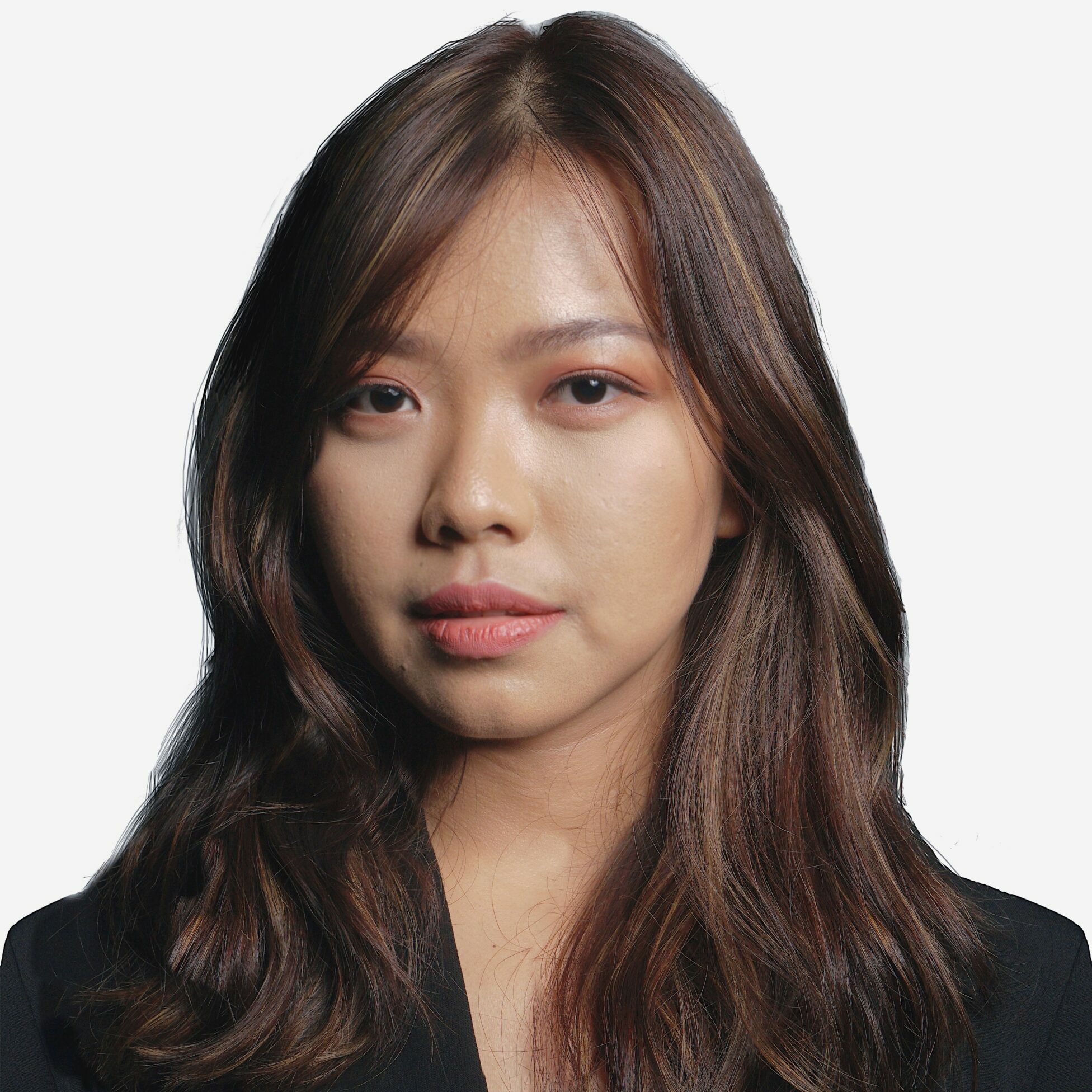 Make working great again #workinglifebalance