Featured Article
Discover Slasify's Software Engineering Outsourcing Expertise
In the fast-paced digital era, businesses worldwide are turning to software engineering outsourcing as a strategic solution to drive innovation, improve operational efficiency, and foster sustainable growth. As a leader in the industry, Slasify stands out by delivering exceptional outsourcing services that are designed to meet the evolving needs of businesses. With a deep understanding of the challenges and opportunities faced by organizations today, Slasify offers specialized expertise, cost-effective solutions, and access to a global talent pool. Our team of highly skilled software engineers is dedicated to providing cutting-edge solutions that are tailored to the unique requirements of each client.
By partnering with Slasify, businesses can not only reduce operational costs but also tap into a diverse range of skills and experiences, ensuring that their software development projects are executed with utmost precision and effectiveness. Effective communication and collaboration are at the core of our approach, enabling seamless integration with our clients' teams and fostering a productive partnership that accelerates growth. With Slasify as your software engineering outsourcing partner, you can unlock new possibilities, streamline your development processes, and stay ahead of the competition in today's dynamic business landscape.
Unleashing Expertise for Superior Software Development Solutions
Software engineering outsourcing with Slasify enables businesses to leverage the expertise of highly skilled professionals who possess a deep understanding of the latest technologies and industry best practices. With a dedicated team of experienced software engineers, Slasify is equipped to handle even the most complex software development projects. By partnering with Slasify, businesses gain access to specialized knowledge across diverse domains, benefiting from cutting-edge tools and techniques that drive innovation and ensure the delivery of superior software solutions. With a proven track record of success and a commitment to continuous learning, Slasify empowers businesses to achieve their software development goals efficiently and effectively.
Cost-Effective Outsourcing for Optimal Returns
Cost-effectiveness is a critical factor when businesses consider outsourcing software engineering services, and Slasify understands this need, offering cost-effective solutions without compromising quality. By leveraging our global talent pool and optimizing development processes, we provide exceptional value to our clients. Outsourcing to Slasify enables businesses to maximize their return on investment by reallocating resources strategically while ensuring the delivery of high-quality software solutions. Our competitive rates and streamlined workflows reduce operational costs associated with maintaining an in-house development team, allowing businesses to focus on core competencies and seize new growth opportunities. With Slasify's cost-effective outsourcing, businesses can achieve optimal returns without sacrificing the quality of their software engineering projects.
Accelerate Business Growth through Software Engineering Outsourcing
Partnering with Slasify for software engineering outsourcing enables you to accelerate your business's growth by leveraging the expertise of our professionals. By offloading software development tasks to our dedicated team, you can redirect your focus and resources towards core business functions, driving innovation, and seizing new opportunities. Slasify's streamlined and efficient software development process ensures timely delivery of high-quality solutions, giving you a competitive edge in the market. With comprehensive support throughout the development lifecycle, from planning to implementation and maintenance, Slasify empowers your business to achieve its growth objectives with confidence. By harnessing the power of software engineering outsourcing, you can expedite your business's growth trajectory and unlock new levels of success.
Tailored Solutions for Your Unique Development Needs
We understand that every business operates in a distinct context with specific software development needs. Our software engineering outsourcing services are designed to provide tailored solutions that align precisely with your requirements and goals. Whether you seek assistance with web development, mobile app development, or custom software solutions, we go beyond surface-level understanding. Our team of experienced software engineers actively collaborates with your business, taking the time to listen and comprehend your objectives, challenges, and desired outcomes.
By gaining a deep understanding of your industry landscape, target audience, and the intricacies of your business, we can craft personalized software solutions that directly address your specific demands. Throughout the entire software development process, we prioritize transparent and open communication, ensuring that you are involved and informed at every step. With our customized approach, you can have full confidence that the software solutions we deliver will effectively meet your unique development needs, accelerating your business's growth and fostering long-term success.
The Slasify Advantage: Global Talent Pool
Choosing Slasify for software engineering outsourcing offers a significant advantage through access to our vast global talent pool, which sets us apart from the competition. Our talent pool consists of a carefully curated team of diverse software engineers who specialize in various technologies and domains, ensuring that we can match the right professionals to your project's unique requirements. By leveraging our extensive network of software engineering talents, your business gains a competitive edge in the market.
Our global talent pool provides access to specialized skills, diverse perspectives, and up-to-date knowledge, enabling us to deliver high-quality software solutions that are tailored to your specific needs. Whether you require expertise in emerging technologies, industry-specific requirements, or complex problem-solving, our global talent pool ensures that we have the right resources to overcome challenges and drive innovation. By partnering with Slasify, you tap into the collective expertise of our global talent pool, propelling your business towards accelerated growth and unparalleled success in the dynamic digital landscape.
Accelerate your business's growth and achieve your software development goals with Slasify, your trusted partner in software engineering outsourcing. Our dedicated team of experts, backed by years of experience, is committed to delivering exceptional results that drive innovation and success. By leveraging our cost-effective solutions and tapping into our global talent pool, you gain a competitive edge in the rapidly evolving digital market.
With Slasify, you can streamline your software development process, reduce time-to-market, and maximize your return on investment. Trust us to provide tailored solutions that align with your unique business needs, enabling you to stay ahead of the curve and unlock new opportunities for growth. Experience the true power of software engineering outsourcing with Slasify and take your business to new heights of excellence.
Slasify is designed for remote workers. We provide payroll calculation, social security payment and tax filing in more than 150 countries around the world, allowing business owners/talents to seamlessly connect with the world. We have practical experience in serving the world's top 100 companies. If you have relevant needs, please feel free to contact us.

In addition, if you are a "remote worker" or are on the way to becoming a "remote worker", and if you want to know more about it, you are welcome to visit Slasify's website. If you have any questions, you are welcome to write an email to us!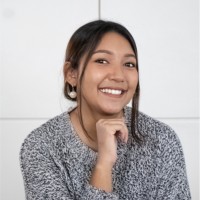 Normalising remote work globally #futureofwork